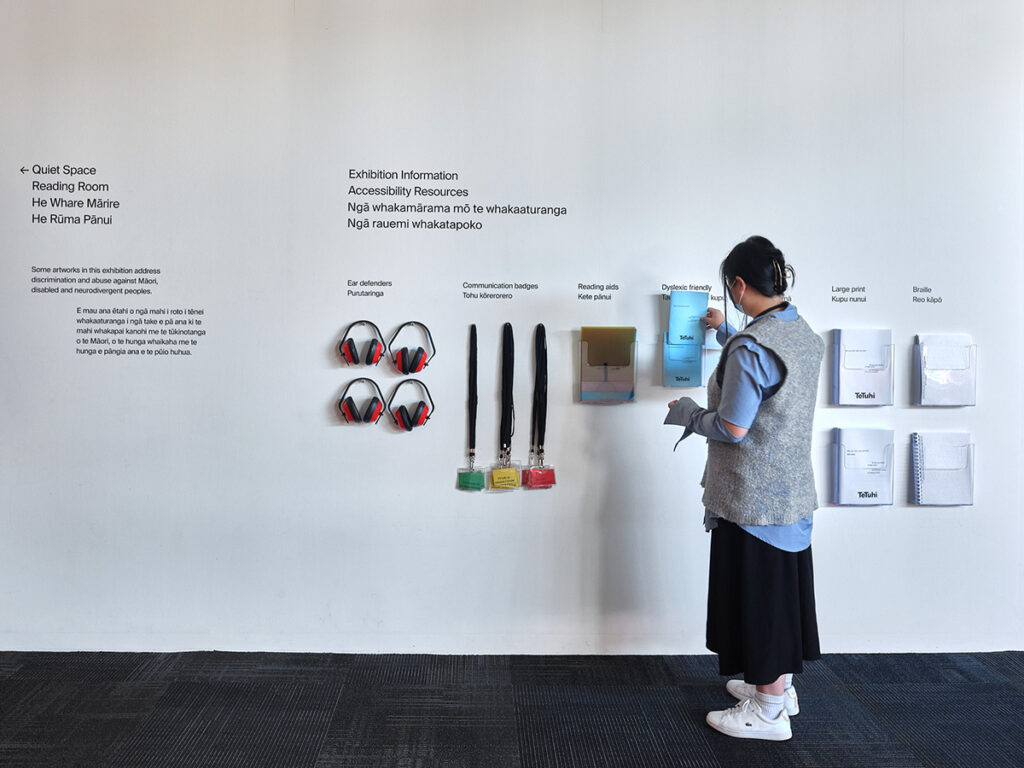 Supporting disabled and neurodivergent artists to thrive
Door in the Wall Arts Access CIC is a disabled-led social enterprise that works for a more inclusive creative sector in Scotland. We support organisations to work more inclusively, and empower disabled and neurodivergent artists and creatives to advocate for themselves and others.
Seasonal gifts to support our work
We have a range of physical and downloadable gifts available to buy. Each donation to Neuk Collective will go towards supporting our work with neurodivergent artists.
We are involved in a wide range of events, organising or supporting training for organisations and artists.
Access a range of documents and websites to learn more about supporting those with disabilities.
Photo courtesy of Te Tuhi, Aotearoa New Zealand. Photo by Sam Hartnett.